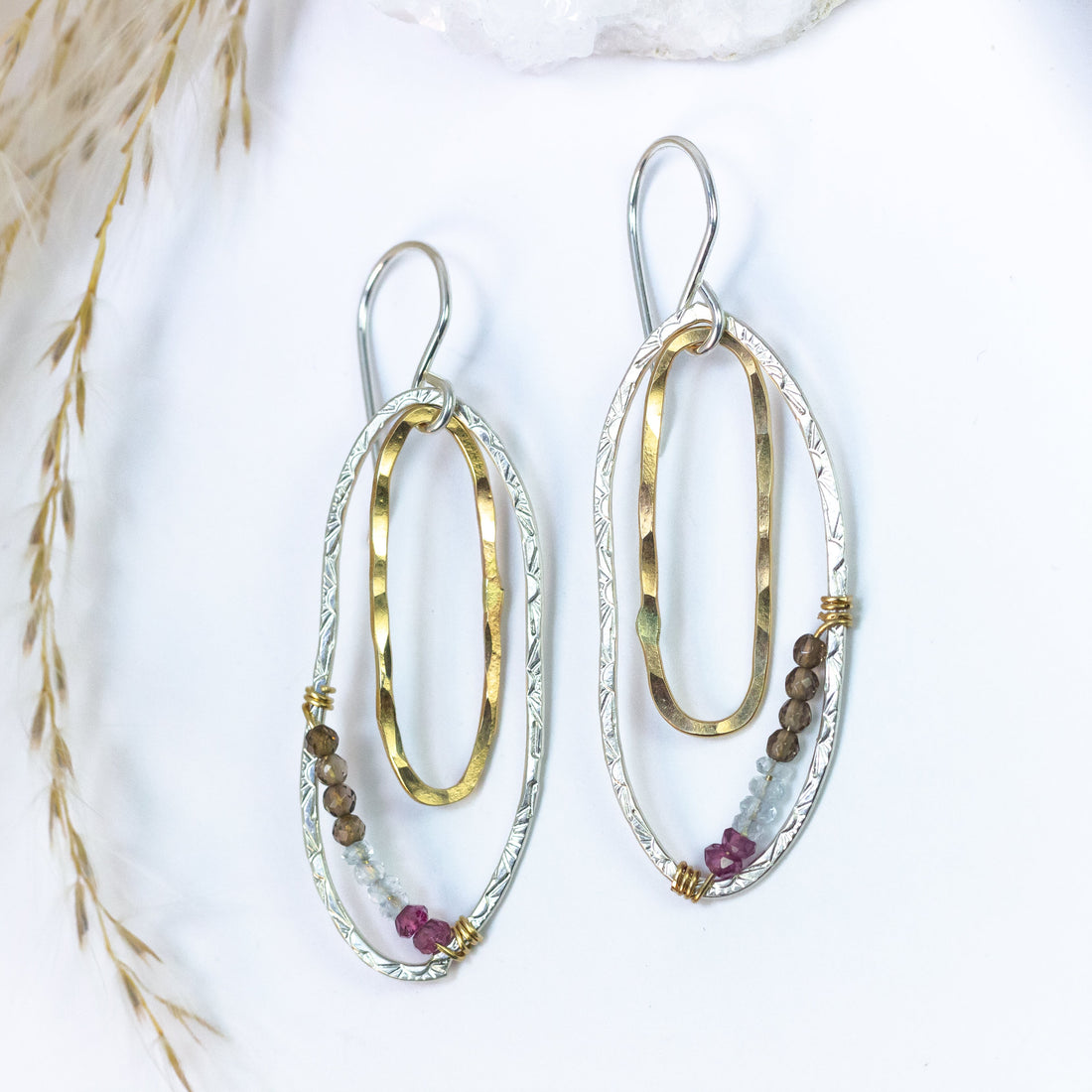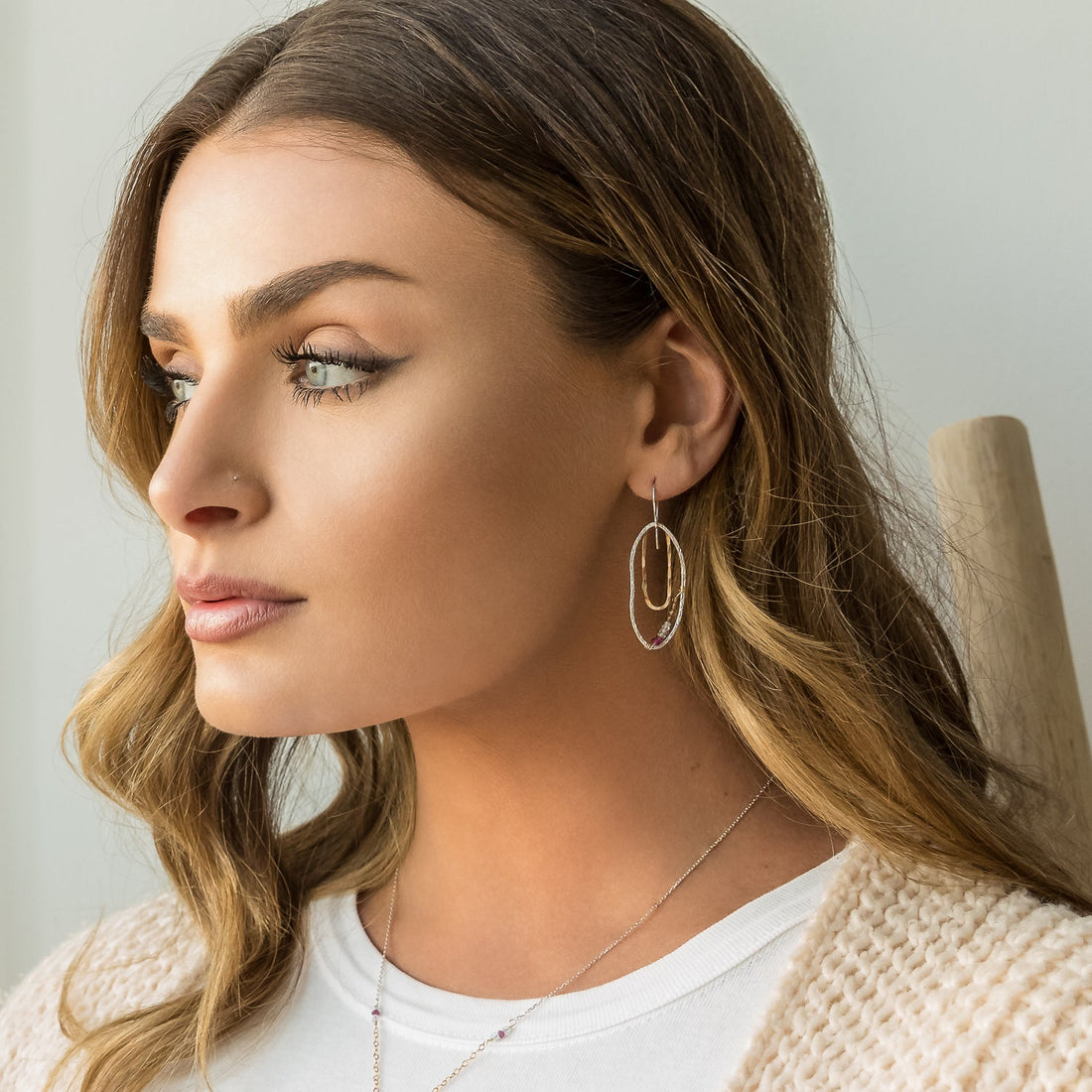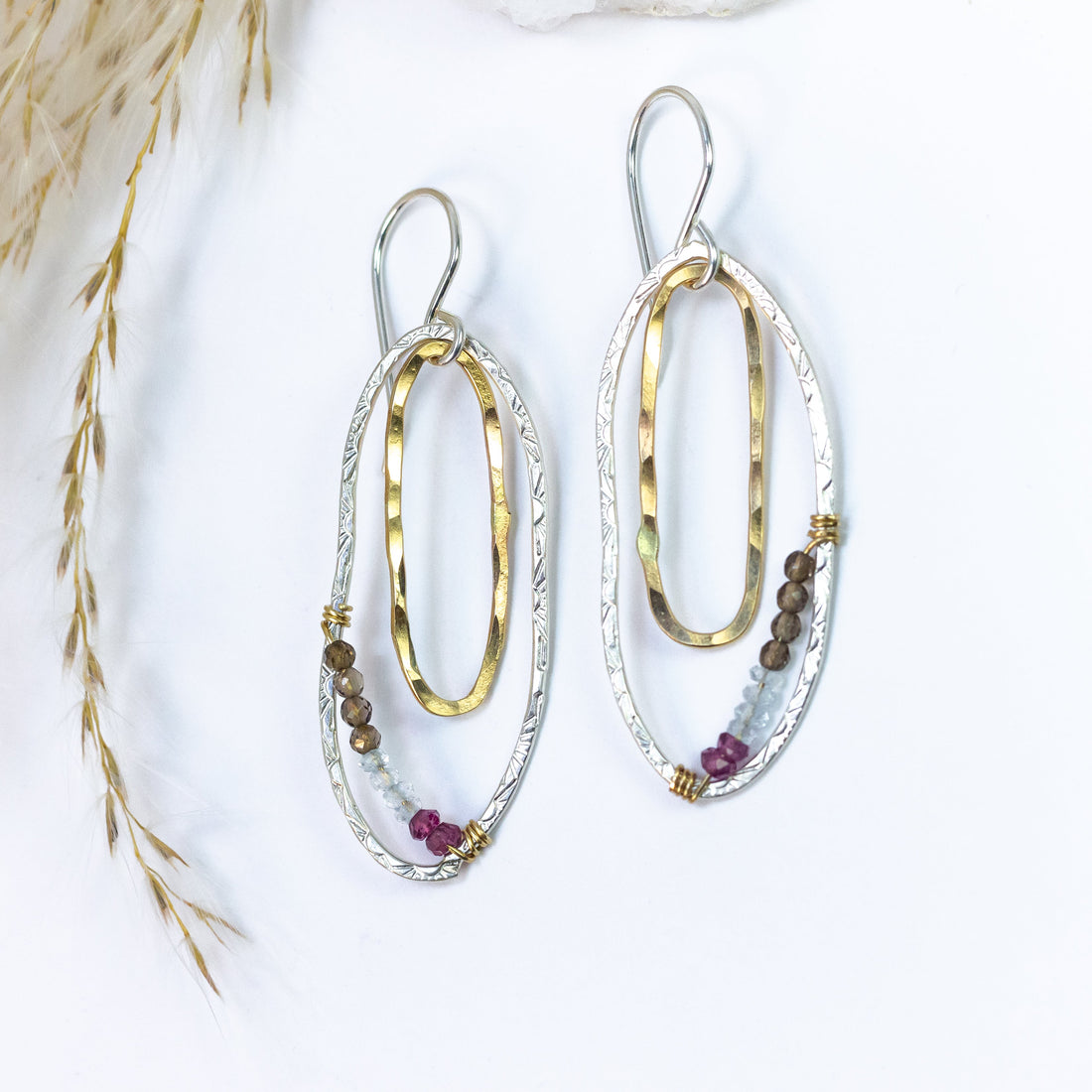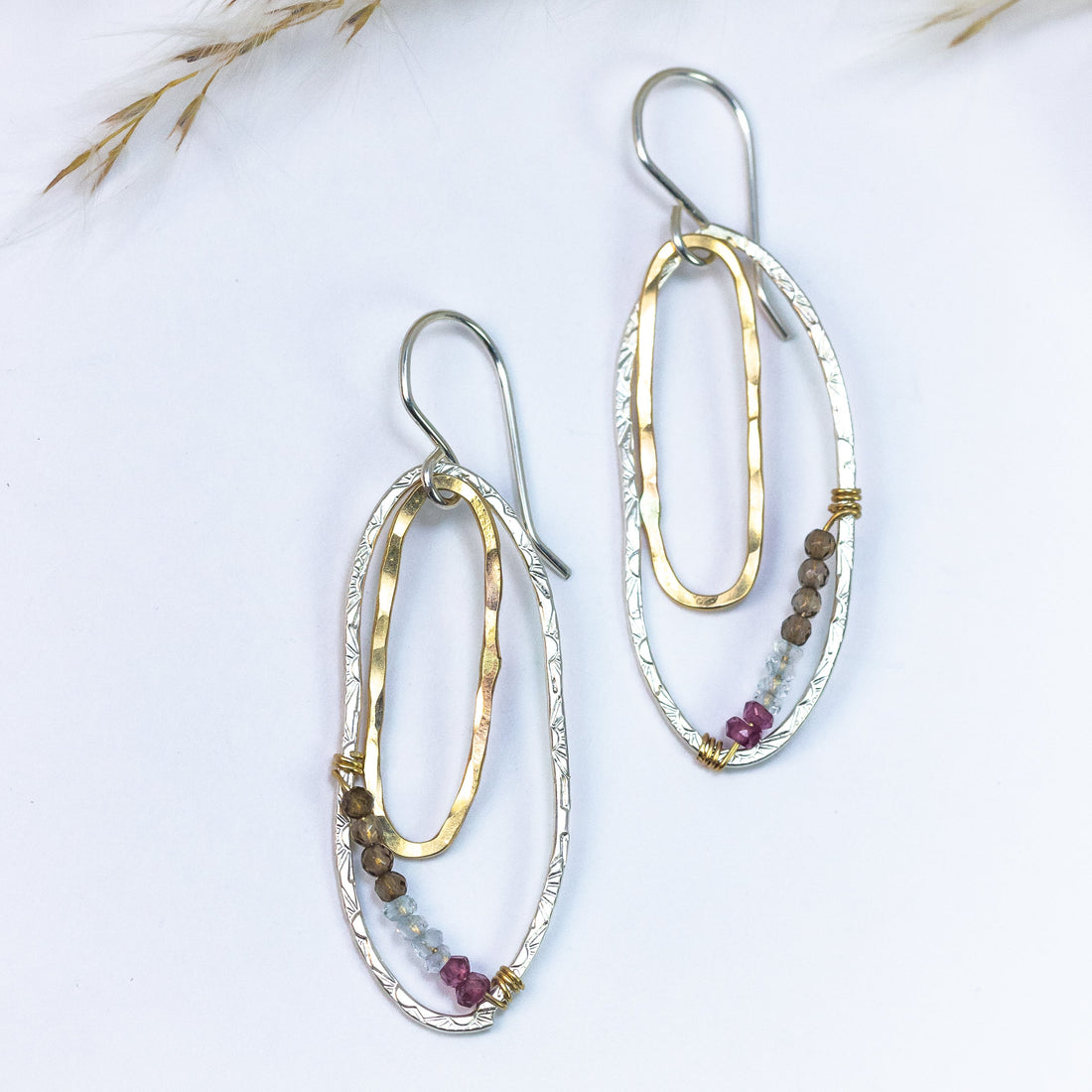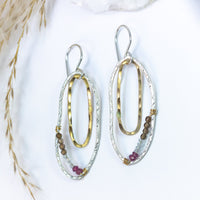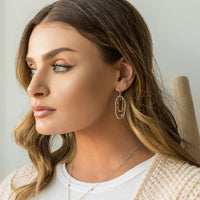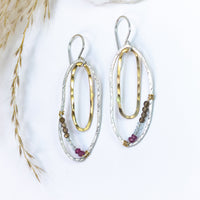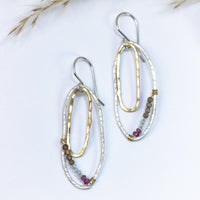 Aurora Kaleidoscope Earrings
Step into a world of vibrant elegance with our Aurora Kaleidoscope Earrings. These extraordinary pieces are a harmonious blend of textures, colors, and organic beauty, meticulously designed to capture the essence of nature's most enchanting moments. Crafted with a true artisan's touch, these earrings feature large, textured, organic shaped, sterling silver ovals that mirror the intricate patterns found in leaves and petals. Nestled within, hammered gold ovals provide a warm and luxurious contrast, reminiscent of the sun's radiant touch on an autumn day. The true magic of these earrings unfolds at the bottom of the silver ovals. Here, a mesmerizing kaleidoscope of gemstones comes to life, dancing in a riot of colors. This rainbow cascade includes a symphony of hues, from the deep smoky topaz evoking the earth's embrace, to the vibrant rhodolite garnet echoing the flush of fall blooms, and the serene blue topaz mirroring the clear autumn sky. The Aurora Kaleidoscope Earrings are not mere accessories; they are wearable art that reflects the intricate beauty of the natural world. With every movement, you'll carry a piece of autumn's kaleidoscope with you, a reminder of the fleeting yet unforgettable moments that make this season so enchanting.
• Sterling silver and 14k gold filled
• Smoky topaz, blue topaz, and rhodolite garnet
• Dimensions: 1/2 x 2"
All products are handmade to order. Please allow 3-5 business days for production. Shipping is calculated at checkout.
FREE SHIPPING ON ORDERS OVER $100!
View our full shipping policy here.
Returns and exchanges are accepted up to 14 days after the date you receive your order.
Please inspect your order carefully upon receiving.
All returns, exchanges, and repairs must be approved.
A restocking fee of 10% will be applied to all returns.
Laura J. Designs is not responsible for return shipping costs.
We will happily repair any Laura J. merchandise. Repairs needed for anything other than faulty manufacturing are subject to charge.
If you are interested in having your Laura J. jewelry repaired please Contact Us.
View more info about returns and refunds here.
Jewelry made with natural semi precious gemstones may have some variations in color, shape, and size. This jewelry is not machine made, it is hand crafted with love and care. There may be some subtle variations from the images seen here to the product you receive.